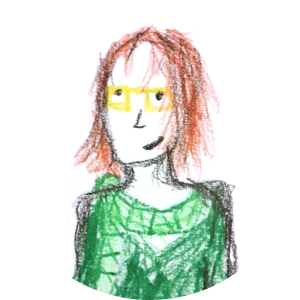 Abby Wollston
Following a career as a professional cellist, Abby Wollston qualified with a distinction in Music Therapy in 2012. A thoughtful and dedicated therapist, Abby has worked in over 25 schools in 4 counties. Her approach combines Psychodynamic and developmental thinking and techniques. Abby has ten years' experience working with students presenting a range of learning disabilities including Autistic Spectrum Condition. She finds music a powerful medium for supporting children with emotional issues including trauma ,parental separation, bereavement, anxiety ,anger and aggression. Abby is also able to promote the development of social, communication and creative skills using group Music Therapy. In 2022, she qualified as a practitioner in Supportive Music and Imagery and is now able to use this to support young people.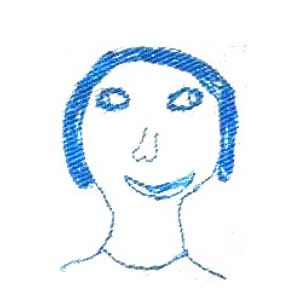 Ellie Thomas
I have over 20 years experience of working as a Counsellor, Supervisor and Trainer. I work with adults, young people and families within an NHS setting and in other external agencies. Before coming to work for Allyance as a clinical supervisor, I worked as a Counsellor and play therapist in primary schools. I am able to support individuals and groups with many issues including bereavement, trauma and loss. I worked at Relate Cambridge for a number of years in their Children and Young People Service. I trained to Postgraduate level in Psychodynamic Counselling at Cambridge University Board of Continuing Education. I am a trained Group Work facilitator running psycho-educational groups for Low Self Esteem and Anger Management within an NHS setting. I am an Accredited member of British Association of Counselling and Psychotherapy.
Helen Dunlop
Following a career as a primary school teacher across a range of settings, I have recently trained as a Play Therapist. I have also completed additional training in developmental trauma. Through both my career and training I have supported children with a wide range of needs including autism, ADHD, anxiety, communication difficulties and trauma. I work with individuals and groups, and communicate with parents, teachers, support staff and senior leaders in schools to support those children. I focus on providing a warm, caring therapeutic environment, I work in a child-led way, using an integrative holistic model of play therapy. I use a range of different media to enable children to express and explore their needs, emotions and situations. I work hard to develop the therapeutic relationship between myself and the child to enable them to feel comfortable and cared for during the sessions.
Karen Grieves
Following a career as a Foster Carer, Social Inclusion Assistant and Family Support Worker, Karen qualified as a counsellor in 2009, and later completing a certificate in Therapeutic Play and recently a Diploma in Mental Health First Aid at Work. A caring and attentive therapist, Karen has worked with hundreds of children, young people and adults in schools and private practice using Cognitive Behaviour Therapy and Therapeutic Play Skills. She has a wide range of experience and has undertaken training in Attachment and Trauma. Karen uses play therapy as a way for children to express themselves and communicate. She draws on her vast experience and skill set to support children with social, emotional and behavioural difficulties to increase their confidence and self-esteem. Her many clients over the years have included children and young people with Autism, ADHD, and those suffering from trauma, separation and loss, anger, anxiety and bereavement.
Amy Haynes
Amy is a BACP Accredited Person-Centred Counsellor and Play Therapist. Amy has been qualified since 2002 with the Certificate in Counselling, then gaining her Diploma in Counselling in 2004. Alongside talking therapies, Amy wanted to find other ways to reach and support children and in 2014 embarked on a course in Play therapy with PTUK to begin training to become a Play Therapist, firstly qualifying as a Certified Practitioner in Therapeutic play skills in 2016, then further progressing on to the Post Graduate Diploma and qualifying in 2018 as a Play Therapist. Amy has worked in many settings including G.P surgeries, MIND mental health charity, primary, secondary, private schools and in private practice. Amy is passionate about working therapeutically with individuals and groups, Amy has a special interest in the creative arts tool kit to reach the unconscious. Amy has done further specialist training in anxiety, autism, depression, bereavement, loss, attachment, trauma, and self-esteem. "Our greatest natural resources is the minds of our children" -Walt Disney
Jo Speak
I am a passionate believer in the positive effects visual arts have on our mental health. Following 20 years' experience working with children and young people within an educational setting, I gained an Art Psychotherapy MA, I am registered with Health and Care Professions Council (HCPC) and I am a full member of the British Association of Art Therapists (BAAT). I currently offer art therapy to individuals and to groups within a school setting working with a wide range of needs, and I have a special interest working with autistic children/young people. I work in a Psychodynamic way and take a mentalizing stance. My focus is on building strong and trusting therapeutic relationships, putting the child/young person at the centre of the work. The processes used in art making can offer a non-verbal route for the child/young person to communicate their thoughts and feelings. Images, sensory materials, and colour can bring an idea or a feeling into focus in a way that words cannot. I provide the child/young person with a safe, supportive, and non-judgmental space to help this happen.